DIY Windows Phone ad creator Brandon Foy gets hired by Microsoft as UX designer
3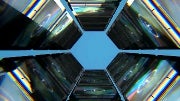 Four months ago, an awesome ad was making the rounds on YouTube, which
promoted the virtues of Microsoft's WP7 mobile OS
.
"Awesome" not because it was something unseen, but because it was actually made by Brandon Foy - a mere fan, who got a bit creative with his software, and concocted a very professional-looking ad for the fledging mobile OS.
Due to popular demand, Microsoft dragged him to its MIX 2011 conference, where he introduced his second clip, which we are embedding below. The software giant then announced that if his clip reaches 200 000 views, they will hire him for the Windows team.
Well, fast forward a few months, and it seems that Redmond is making good on this promise by employing Brandon, despite that his creative WP7 ad didn't hit the threshold.

He tweeted recently that he has been hired Microsoft as a Windows user experience designer - quite the modern version of a Cinderella story, plus now these
Windows 8 Live Tiles
might get some Electronica feel to them, as in Brandon's video below.
via
WPCentral