Cyber Wednesday? First Moto X sale starts now
11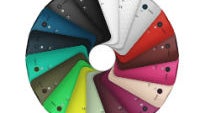 We waited all day long on Cyber Monday to be given the opportunity to purchase a fully customized Moto X, but Motorola had to scrap that sale and reschedule. The Moto Maker site was bombarded with traffic all day Monday with customers waiting to get the Cyber Monday deal. That traffic
overwhelmed Motorola servers
(which is absurd, given Google's harsh lesson with the Google Play store and Nexus 4 last year).
Motorola did put the Developer Edition of the Moto X up for sale at around 3PM Monday, and that
sold out
very quickly. The Verizon model sold out in about 30 minutes, and the GSM model sold out soon after that. The company then decided that if it couldn't get its servers working by 9:30PM EST Monday, it would scrap the sale and try again. Today is the first of the Moto X sales and it will run until the supply is done. The second sale will be on Monday December 9th.
The sale will not run like a normal sale though. If you want in on the deal, Motorola has set up a website where you can register for a promo code. The code will then be emailed to you, and you'll be able to take your time in designing and ordering your Moto X: you'll have one week. When you do checkout, the promo code will give you the $150 off your device; and, you'll also be able to use the promo code "THANKS" to get 30% off accessories
We can't say how much stock Motorola has on hand for the deal, but it has promised to "double" the inventory available for the sales. So, even given how quickly the Developer Editions sold out, you may be okay if you are planning to buy a customized Moto X. The 16GB model is just $349 and the 32GB model is $399.
*Update* It looks like despite the promise of more inventory available, the Moto X sold out in just 8 minutes. Sorry you guys.