Moto X Developer Editions sell out, MotoMaker still down
15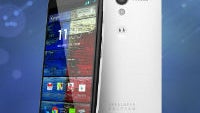 Motorola has been planning for a while to run a Cyber Monday deal which would sell the various models of the Moto X for $150 off of the full retail pricing. This would mean $349 for the 16GB model and $399 for the 32GB model. Apparently, Motorola didn't learn from the mistakes of Google Play during the Nexus 4 launch, because the Moto Maker software has had its storefront
shut down all day
.
Motorola was planning to launch the promotion at 9AM EST today, but instead sent out a tweet around 10AM saying that the traffic to Moto Maker had caused problems; Motorola was working on fixing the problem; and, the promotion wouldn't begin until the issues were fixed. That still hasn't happened, but Motorola did put the Developer Edition of the Moto X up for sale with the $150 off deal.
The Verizon and GSM models of the Moto X Developer Edition were sold for $399 (because they are 32GB models), and went on sale at around 3PM EST today. The Verizon model went out of stock in just about 30 minutes, and the GSM model sold out shortly after that. We're hoping that there is more stock available for the Moto Maker versions, because otherwise there will be a lot of annoyed customers.
*Update* At just after 7PM EST, Motorola once again apologized for Moto Maker being down, and has promised that there will be "extra product available until it sells out" when the device is finally up for sale.