CyanogenMod now on over 1 million devices
9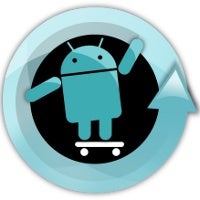 CyanogenMod
is among the most popular custom firmware ROMs for Android smartphones and now the numbers are in to prove that - CyanogenMod has over 1 million unique installs. The actual number of installs however is likely much higher as only a part of those who install the custom ROM choose to report it.
Interestingly, the most popular device for flashing CyanogenMod on, is the
HTC Desire
, while the rugged Motorola Defy is the runner up. The Desire has seen 80,000 installs, while the number for the Defy stands at 58,000.
The next milestone for CyanogenMod is releasing version 9 with Ice Cream Sandwich support. Currently, Gingerbread-based CyanogenMod 7 is the most popular version of the firmware. But passing the 1 million mark alone proves that customizing the experience on the device is something that a huge number of people need. How do you feel about CyanogenMod, have you tried it?