CyanogenMod 9 almost finished, code freeze is underway
9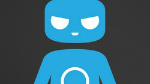 CyanogenMod is far and away the
most popular custom ROM
for Android. The down side of being so popular is that ever since Google introduced Ice Cream Sandwich to the world there has been a huge number of eyes watching and waiting for the Android 4.0-based version of CyanogenMod, CM9. The CyanogenMod team has,
by their own admission
, taken a much longer time getting version 9 out, citing the difficulties they had moving their custom code to Ice Cream Sandwich. In a way we suppose this paints a more sympathetic picture for how long it is taking
Android OEM's
to get their ICS updates out, since the CM team regularly beats OEMs with new releases.
Either way, the wait is almost over, as the CyanogenMod team announced that they have started to freeze the code ahead of releasing a stable CM9 release.
Nightly builds
with new features will continue to be available to the more daring among you, while the less adventurous can install the stable release, which should be largely bug free.
The full statement by the CM team is:
Today we branched our mainline repositories to start the code freeze which will lead us up to the CM9 release. While there are still a number of technical and organizational issues that need to be resolved very quickly, the plan is to quickly iterate through a series of release candidates over the next few weeks. We are still accepting contributions to the main branches, but from here until release day we will only be accepting bugfixes, device support, and translations into the release branch.It's taken a long time, but the move to ICS was huge. The initial release will cover a subset of devices (still to be fully determined). We've put many new internal processes into place which should guarantee quicker updates to the CM Core, and also make it easier for new devices be added.Nightly builds will still be done against the main branch, so those of you who like to live on the bleeding edge won't have to suffer through this Stay tuned!
source:
CyanogenMod Blog
via
Android Authority