CyanogenMod gets new servers and is almost ready to push nightlies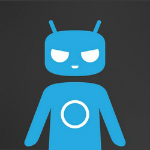 CyanogenMod is extremely popular. The popularity is not just caused by putting together a good product, but by being able to put out its custom Android ROM on so many different devices, sometimes even faster than the original manufacturers can. The team's goal is to not just put out the custom ROM, but to be able to serve nightly builds of those ROMs for over 50 devices.
Being able to build 50+ nightly ROMs per day requires a huge amount of processing power. Back in February, the team lost its access to the cluster it had been using, but was able to raise enough money through donations to be able to purchase 3 Dell R610 servers. Those servers are each powered by two Xeon X5675 CPUs (12 cores total) and 32 GB of RAM, which apparently are so beefy that they can build CyanogenMod 9 in just 9 minutes. That's some serious speed.
Even better, the new servers are online and ready to start building ROMs. The only thing left to do is to put together an automated scheduler so the team can be able to announce the builds predictably, then we should see a whole bunch of new nightlies being pushed out.