CyanogenMod 11 M10 rolling out today – adds minor new features, but fixes a lot of bugs
9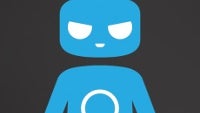 This month's CyanogenMod monthly (M10) has started rolling out and it adds a handful of minor features and "many, many" bug fixes.
Perhaps the biggest addition to the build is the CM Bug Tracker tool. It allows CM users to send crash or bug reports to the development team and help it identify problems faster. The tool works in a similar fashion as many third party apps' bug reporters do – upon a crash, the user will be prompted with an option to send the crash report. Alternatively – one would be able to report bugs manually, by going to the Developer Settings menu, pressing the new "Take Bug Report" button, then pressing the "Send" button next to it.
There's also a new device added to the roster – the Sprint edition of the Galaxy S5. The full changelog is as follows:
New Devices: Galaxy S5 Sprint (kltespr)
Split out Note 3 into GSM (hlte), Sprint (hltespr) and Verizon (hltevzw)
Refactor moto_msm8960dt as 'ghost' for Moto X 2013
Drop support for obake, toro, toroplus
Theme Engine: Themes support for additional UI elements
Frameworks & Core Apps: CAF and other upstream updates
Settings: Add scramble pin feature
Frameworks: Long press recent apps to switch to last used app
Settings: Add soft reboot option
Add smart cover support
Add glove mode support
Add bug reporter and crash log uploader
Multisim updates
General bug fixes (many many)
ANT+ Support for various hardware
Privacy Guard: Control NFC permissions
The CyanogenMod team has stopped releasing "stable" or "release candidate" builds a while ago. Thus - the monthly is as stable as it can get. Some users also use Nightly builds – those are, as the name implies, compiled overnight and released on a daily basis.
The latest Monthly's code was branched on September 9th and patched up for added stability, so users who roll with a recent nightly will probably find nothing new in this build, safe for some extra stability.
source:
CyanogenMod
via
Android Authority