Cyanogen hit by big layoffs, may refocus on apps
30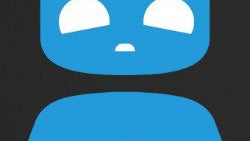 It appears as though the grand experiment of Cyanogen may turn out to be a failure. It has been close to three years since
CyanogenMod incorporated
and began its attempt to be a real company. The dream of making a popular fork of Android never quite took off and now Cyanogen is in the midst of some major layoffs, according to a new report.
Word has it that Cyanogen has already laid off 30 out of its 136 employees, meaning around 20% of the company, and the majority of those layoffs have been in the team that works on open source software. Supposedly, this doesn't necessarily mean that CyanogenMod is being abandoned, but without people at the company to work on the ROM, it's hard to imagine how the project would continue. Beyond the open source team, systems and QA teams in Palo Alto and Seattle have seen big cuts, and Cyanogen's offices in Lisbon and India may be killed off entirely.
With the major layoffs, it's unclear what will happen to Cyanogen, but the report claims there may be a pivot to focus on apps. Unfortunately, there's no real indication what that might mean exactly, but it does seem that the full operating system may be in trouble. The focus on apps also seems odd because Cyanogen notably got an
investment from Microsoft
in order to pre-package Microsoft apps with CyanogenMod.