Cyanogen aims to move beyond smartphones, launch to mass market in late 2014
4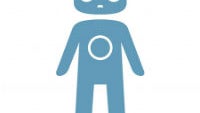 Not too long ago, the announcement came that Cyanogen would be following in the footsteps of MIUI and expand outside of the custom ROM game and become a
real company
. When that announcement was first made, Cyanogen gathered about $7 million in funding, and now word has it that the company has gathered another $23 million in funding to expand its vision even further.
Having a total of $30 million in funding gives the company quite a number of options, and those options could mean moving beyond smartphones and tablets. Cyanogen wants to adapt its fork of Android for wearables, TVs, and even cars. It already has
OPPO on board
as a hardware partner, but expanding into those other segments would require quite a few more partnerships.
CTO Steve Kondik has an interesting vision for the company, saying:
We feel that the existing devices you can currently buy aren't really designed for the end user. They're essentially designed as cash registers for the companies that make them.
That's a very accurate statement, but of course at some point Cyanogen will have to start making money, so it will be interesting to see if that statement comes back to haunt it. Kirk McMaster, the CEO of Cyanogen also gave some insight on the plans of the company. We already knew that it is planning to rebrand before launching in the mass market, but now we also know that it is planning a "new design language" as well. And, the push to the mass market will be coming in "late 2014 or early 2015".