Cyanogen 13 nightlies give seven Android devices a taste of Marshmallow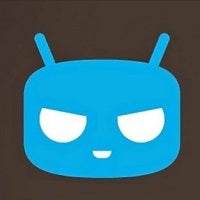 Seven Android phones and tablets are now able to load up CyanogenMod 13 nightlies. The latest build is based on Android 6.0, which means these seven models are getting a taste of Marshmallow each night. The devices eligible to receive these nightly updates include the
OnePlus One
,
Nexus 7
,
LG G4
,
Samsung Galaxy Tab Pro 8.4
,
LG G Pad 7.0
,
Verizon LG G3
and the
Motorola Moto X 2014
. More devices will be added to the list over the next few weeks.
Cyanogen recommends that if you are currently rockin' the CM 12.1 YOG4P or CM 12.1 YOG7D releases, to continue with the Snapshot release channel instead of the going with the nightlies. The latter doesn't offer the same quality as the Snapshot versions do, and is less stable. Cyanogen says it hopes to have a Snapshot based on CyanogenMod 13 by January.
Cyanogen also suggests that if you've used any unofficial CM13 source code, you should wipe it before starting to get involved with the nightlies because of compatibility issues. And if you currently are using a 12.1 nightly and want to flash Cyanogen 13 without using "Wipe Data/Factory Reset" (known as a dirty flash), you must also update third party add-ons in the same pass. According to Cyanogen, this means "
if you use Xposed, OpenGapps, etc. flash a Marshmallow compatible version of them immediately after your CM13 flash
."
source:
CyanogenMod
via
AndroidCentral