Cut the Rope 2 finally makes it to Android, not compatible for everyone though
24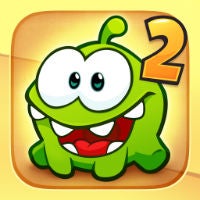 It has been over three months since ZeptoLab released
Cut the Rope 2
on iOS, and the game has finally come to Android devices. Well, not all Android devices, but hopefully the majority of them. Cut the Rope 2 hit the Google Play Store today, and will be coming to the Amazon Appstore on Sunday, but early reports are showing that the game may not be compatible with Android 4.4 KitKat.
When we rushed to the Play Store, we were greeted with the message that the game is incompatible with both the Moto X and Nexus 10, and other reports are claiming the game is not compatible with the Nexus 4. We checked the Play Store and there are no reviews at all from either Moto X users or Nexus 10 users. So, let us know in the comments what device and version you're running and whether the game works for you.
Presumably, the game is exactly the same as what you'd find on iOS with OmNom trying to get the candy through various physics-based puzzles. This time around you have helpers in each stage to mix up the gameplay a bit. The one major difference between the two platforms is that the game would cost 99 cents on iOS, but it is free on Android. We're hoping there is an update soon, because we are eager to get nomming.
In addition to releasing the game for Android, ZeptoLab has announced that all of the various Cut the Rope games on multiple platforms have reached a combined 500 million downloads. That's quite an impressive number.