Customized Moto X can't be purchased at full retail through AT&T, requires contract
12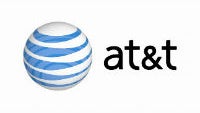 Many have been hoping (without basis, we think) that the Google influence on the Motorola Moto X would go beyond design and software, and would show itself in how the device is sold. That would mean a lower unlocked price tag, and fewer carrier restrictions. But, the rhetoric about Google and Motorola being separate companies is showing through in the sale of the Moto X on day one at AT&T.
The Moto X went on sale at AT&T today; and unsurprisingly, there were a number of users who wanted to purchase one for full retail in order to avoid a contract and perhaps even to unlock the device and do with it what they would. Unfortunately, there have been multiple reports that it is impossible to purchase a customized Moto X at full retail, meaning you are forced to also purchase an AT&T contract. AT&T has confirmed that the full retail price for the Moto X is
$575 for the 16GB model and $629 for the 32GB model
.
We received a tip from a reader earlier today saying that they had tried to purchase a Moto X for full retail, but were told that would be impossible. And, the folks over at Droid Life apparently went to a couple different AT&T stores attempting to purchase a Moto Maker card at full retail, but were told that wasn't an option. There have also been multiple people that we've found on Twitter who ran into the same issue.
This could simply be that Motorola is trying to keep the workload down for the Moto X customization assembly line, especially since the company has already
backed off of the 4-day shipping
promise, and also since the company has had to pull the
engraving feature
from the Moto Maker tool. You should still be able to purchase a Moto X that you find in-stores (aka white or black), but Motorola doesn't seem to want to work the Americans too hard on this.