Curved S7 Edge display reportedly in mass production, as Samsung takes cue from the S6 edge shortages
13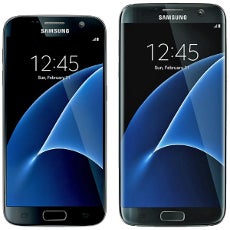 The Samsung
Galaxy S7
and
S7 Edge
are expected to be out in the wild very soon, showing their beach bodies this Sunday, February 21st, at the MWC expo in Barcelona. Apparently, Samsung has already begun mass production of the respective 5.5" flexible display for the S7 Edge in its Asan plant, say industry insiders, as it wants to avoid last year's supply shortages for the
S6 edge
display.
Samsung reportedly
underestimated the demand
for its first model with a dual-curve panel then, leading to unrealized potential sales, and a fairly tepid financial quarter after the
S6
and S6 edge launched. This year, it is determined to do no such thing, it seems, and has fired up the A2 and A3 production lines at the plant, which can churn out no less than 9 million OLED panels a month, should the need arise.
On a side note, from this publication we are getting yet another confirmation that the Galaxy S7 Edge will sport a 5.5" display, which is a much wiser move compared to last year when the
Edge+
shipped with the same screen size as the
Note 5
.