Cricket to offer prepaid wireless broadband service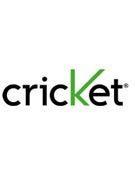 Cricket, the US wireless carrier famous for its low cost monthly prepaid plans, has announced that it will begin selling wireless prepaid broadband service for $40 per month. Rivaling the $59.99 per month price point of its competitors, the service will be offered without a contract or a credit check. Additionally, in a change from the strategy of its wireless counterparts, Cricket is encouraging users to use the broadband service as a primary internet connection, and as a result, the company will not be capping the service.
"There is nobody in the market providing wireless broadband to alow-income customer with no contract," said Jeff Toig, Vice-President of product marketing. "These are people under $50k household income,with no broadband Internet in their homes. This becomes theiralternative to DSL or cable." In regards to concerns about the network's capacity, Cricket isn't worried either:
"We've been building up network capacity to make sure it doesn't clog up the network. We're learning our way through this."
The service will be in all Cricket markets by the end of the year.
via: PCMag