Crackle to offer Sony's "The Interview" for free?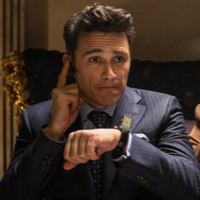 Looks like Sony might have found a platform for "The Interview." Crackle, the app that offers free movies and television shows for iOS, Android and Windows Phone, is rumored to be getting the Seth Rogen-James Franco movie that is at the heart of the recent war of words with North Korea. The comedy is about two reporters who are recruited by the CIA to assassinate North Korea's leader, Kim-Jong Un.
According to the FBI, the North Korean government, unhappy with the film's plot, hacked into Sony's computers, stealing files containing unreleased movies, personal information, and email. When an unsubstantiated threat was made against movie chains that were planning on showing the film starting Christmas Day, most of the major chains pulled the movie from their theaters. There wasn't much Sony could do at that point, but announce that "The Interview" would not be distributed. That decision earned Sony a rebuke from President Obama and led to criticism from those wondering if foreign governments would start controlling what movies and television shows Americans would be able to see.
Sony had been looking for a way to distribute the film, and since the company owns Crackle, it seems like a match made in heaven. Right now, Crackle is the app where old television shows and movies go to die. But with the interest stirred up by North Korea's reaction to the film, and Sony's decision to kill the movie's theatrical release, playing "The Interview" on Crackle will surely lead to huge downloads of the app.
source:
NYPost