Could Marlin and Sailfish be Google-branded, not Nexus?
22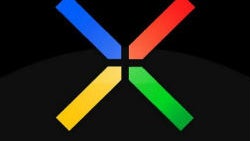 We know that there are two new Android devices on the way codenamed
Marlin and Sailfish
. Fish-themed codenames has been a standard of Nexus devices since the beginning of the program, but there is more evidence surfacing to suggest the latest devices may come with Google branding and not the Nexus branding.
A new report claims that Google will announce two devices later in September, one smaller with a 5-inch display and one larger at 5.5-inches, and the devices will come with storage options of 32GB and 128GB. The devices in question were allegedly seen by a source running Android 7.0 Nougat and with the leaked
"Nexus" launcher
. You may notice that this info matches the descriptions of the rumored Nexus devices, but the report claims that while the devices will still be built by HTC they may launch with Google branding.
While we can't confirm this report, we would note that the
two rumored smartwatches
expected to be released with fish-related codenames (Angelfish and Swordfish) have also been rumored to launch with Google branding rather than Nexus branding.
Obviously, these are all rumors at this point, but as more rumors about Google branding seem to pop up, it gets harder to ignore. Of course, ultimately this may be nothing more than a brand name change. Swapping Nexus branding for Google wouldn't change what we would expect from the device.
Recommended Stories