Cortana on Microsoft Launcher sees new beta features
4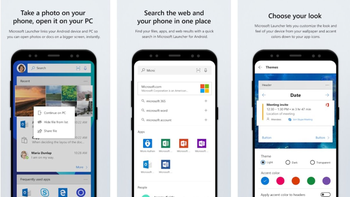 Microsoft Launcher
is currently ranked sixth in the free personalization category of the Google Play Store. The app is free to download and has some great features, especially when it comes to integration within the
Microsoft ecosystem
. It also has some decent options to customize your home screen. The most recent addition to the launcher is
Cortana integration.
The app is capable of placing Cortana voice commands both on your home screen as well as the feed that appears on the launcher when you swipe right. The launcher version of Cortana may not offer as many features as the
dedicated app
, but it is convenient for reminders and other easy voice-based commands. Another benefit is that this version of Cortana works on devices that may not support the full Cortana application.
So, what's new for this release?
Those who subscribe to the beta program for Microsoft Launcher will have access to even more voice commands with
beta version 4.7.6
. Cortana can now control things that are commonly found in the notification shade, such as Wi-Fi, airplane mode, mobile data, Bluetooth and other features as well. The update also includes additional language support, as well as plenty of bug fixes and performance enhancements. Microsoft is quickly bringing this version of Cortana up to speed. As we have reported before, Microsoft wants Cortana
everywhere
and they appear to be hard at work.