Microsoft wants Cortana to be in everything
15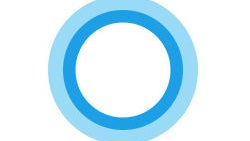 There have been rumors in the past about Microsoft following in the footsteps of Amazon and Google to offer a
home hub device
that would be powered by the Cortana voice assistant, but a new leak makes it look like Microsoft has much bigger plans for Cortana and wants her to be accessible everywhere that Windows 10 runs, which could be... everywhere.
The initial reaction to Microsoft announcing Windows 10 getting full support to run on ARM chipsets was the idea that Microsoft was coming after the Chromebook market and maybe making another play in mobile where it had failed before. However, the other aspect of this support was found in leaked presentation materials for the WinHEC Conference in China, which shows the plans for Windows 10 on IoT. Microsoft is readying the release of Windows 10 IoT Core intended to run on just about anything "with a screen," including refrigerators, thermostats, and plenty of other devices.
Interestingly, the materials showed a big focus for Microsoft was to have Cortana available on all of these devices. To enable this, Windows 10 Creator's Update will include support for far-field speech communications and wake on voice. Oddly, Microsoft wants any Cortana-enabled IoT device to have a screen for an "immersive Cortana experience."
It could be a pretty sneaky way to get Cortana into homes without people expressly going out to buy a Microsoft home hub device, but without that purpose-built device it might be more difficult to get users to understand the functionality they would have with Cortana.