Consumer Reports survey has T-Mobile on top of the four major U.S. carriers
25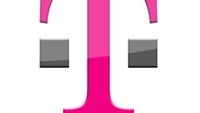 For the first time in the five years that Consumer Reports has run its survey, Verizon Wireless was not the carrier named as the best among the top four in the U.S. Readers of the publication, which doesn't accept advertising, selected T-Mobile in a close vote. The latter scored a total of 73 points out of 100, which narrowly beat out the 70 points earned by Big Red. AT&T was next with 68 points, followed by Sprint's score of 67.
Consumer Reports readers rated each of the carriers for the quality of its voice and text services, value, data speed, web problems and customer support. While T-Mobile was the leader among the four major U.S. carriers, smaller regional and pre-paid companies out scored all of the big four. Overall, Consumer Cellular ranked number one followed by Ting, Jitterbug, Credo, Virgin Mobile and U.S. Cellular.
T-Mobile scored high among Consumer Reports readers in value and customer support. Call quality and data speed were ranked below Verizon and AT&T. T-Mobile did finish ahead of Sprint in web problems and data speed. Earlier this year,
T-Mobile leapfrogged over Sprint
to become the nation's third largest carrier in terms of subscribers. Still, Sprint had the largest improvement among the top four as it added eight points over last year's tally of 59.
source:
CNN