Consumer Reports: This is what you need to look for when buying a refurbished phone
8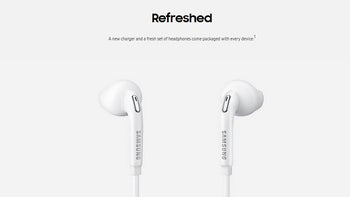 Last month, we told you that with the price of high-end handsets more expensive than they ever have been,
refurbished smartphones are in demand
. But with so many different refurbished models and so many different places that offer them, what can you do to protect yourself from purchasing a lemon? Non-profit magazine
Consumer Reports
(CR), which does not accept advertising so that it can be perceived as neutral, has some advice.
CR says that consumers need to make sure that they are getting a phone that really has been refurbished and not merely cleaned up, placed in a box, and put back on the shelf. The magazine appears to suggest that consumers stick with the big name manufacturers when it comes to buying a refurbished smartphone. For example, CR mentions that Apple's refurbished devices sport replacement parts that are the exact same as the components used on brand new models. Samsung's "previously-owned" models are restored to original condition from top to bottom, and include a new charger and headphones (no headphones are included with the Verizon and AT&T
Samsung Galaxy Note 4
refurbished model, or the
Samsung Galaxy Note 5
).
Both Apple and Samsung are also much more generous in terms of their warranties. While retailers like Best Buy and Amazon will support a refurbished phone for 90 days, both Apple and Samsung will apply the same one year warranty enjoyed by purchasers of their brand new smartphones.
If you're shopping for a refurbished smartphone and want an iOS device, your lone choice is Apple, of course. If you want an Android powered refurbished handset, Samsung appears to offer plenty of protection for consumers shopping in this arena.. It seems that these two manufacturers can prevent you from buying a phone that was someone else's headache and is now yours.
Keep in mind that just because a product is refurbished, it might not offer you great savings. Apple is offering a refurbished 32GB
iPhone 7
for $499, which is a mere 9% or $50 off the price of a new unit. A "previously-owned"
Samsung Galaxy S7 edge
will cost you $399.99 or 24 monthly payments of $16.67. That is a decent 30% discount from the $569.99 price of a new unit from Sammy.
If you want a huge discount on a refurbished phone, you are going to have to find a third party retailer. Some do specialize in this niche of the smartphone market, but keep in mind that there is an inverse pricing relationship. The more money you save, the less sound the refurbished unit probably is.
source:
ConsumerReports
,
Samsung
,
Apple