Company reportedly unlocking terrorist's iPhone 5c for the FBI, also does work for Apple
27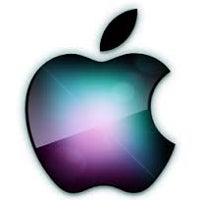 The other day, we passed along a report that named Israeli company Cellebrite as
the firm supposedly getting paid $15,278 by the FBI to open up Syed Farook's iPhone
. The government turned to a third party to open the phone after Apple repeatedly refused to comply with a court order that would have forced it to develop a unique version of iOS to open the handset. Apple's concern is that by developing this so-called "Govt. OS," the code might get into the wrong hands
making every iPhone in the world vulnerable to attack
.
As it turns out, Cellebrite machines can be found inside Apple's retail stores. There, they are employed by reps who use it to transfer contact lists and other content from an old phone to a just purchased iPhone. What is interesting is that Cellebrite's website points out that its machines work with iPhones running iOS 8, but doesn't mention iOS 9. Yet, the
Apple iPhone 5c
that was used by Farook contains iOS 9.
Cellebrite's name came up after
the FBI said that it was cancelling a court hearing that was scheduled to take place last Tuesday
. At the time, the Feds said that it would no longer need the court to force Apple's cooperation since it found a third party to unlock Farook's iPhone. Additionally, a contract was discovered online on that very same day that showed the FBI agreeing to pay Cellebrite $15,278 to handle some job for it. It seemed like too much of a coincidence not to expect this to be related to the unlocking of the deceased terrorist's handset.
The fear that law enforcement officials have is that without knowing the passcode of a locked iPhone, information inside the device could get wiped after ten incorrect attempts to enter the code. To combat that, another firm called Rook Security has come up with a method to create a copy of the flash memory on an iPhone. The hope is that a backup will allow law enforcement to restore data that was wiped after ten incorrect attempts to crack the passcode.
With all of these security companies focused on selling their services to the government, it should come as no surprise when Syed Farook's phone is finally unlocked without Apple's involvement. Jeremy Kirby, sales director at Cellebrite competitor Susteen sums up the current situation. "Anything is crackable," Kirby says. "It's just how much time do you have and how much money do you have to spend."
source:
AP
via
BGR