Commerce Department to restrict ZTE's access to U.S. made parts and components starting this week
12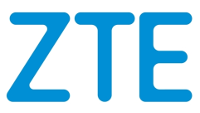 Because ZTE has allegedly violated U.S. export controls to Iran, the Commerce Department is looking to restrict ZTE from importing U.S. made parts and components from anywhere in the world. Suppliers of U.S. sourced components will have to apply for an export license whenever they are supposed to ship product to ZTE. But don't let that fool you. A notice from the Commerce Department that will be published in the Federal Register next week, will say that most such license requests will be denied.
The restrictions against ZTE begin on Tuesday. While the suppliers are not the targets of the Commerce Department's displeasure, any company that wishes to ship U.S. made product to ZTE in China will have to comply with the new regulations.
ZTE was investigated by the Commerce Department after signing deals to ship millions of dollars of parts from some of America's top tech firms (like Microsoft, IBM, Oracle and Dell) to Iran's largest carrier, Telecommunication Co. of Iran. The U.S. companies said that they were unaware of the contracts to TCI and the consortium that runs that company.

Reuters
was able to see ZTE documents obtained by the Commerce Department that were marked "Top Secret." These papers revealed a scheme by ZTE on how it would ship U.S. parts to Iran in violation of U.S. export controls. Another internal ZTE document obtained by the Commerce Department and read by
Reuters,
relates how shell companies can be used to export sanctioned U.S. parts to other countries.
Now, ZTE is getting its just rewards for allegedly violating U.S. export controls. While it isn't clear how much the new restrictions will hurt the manufacturer's smartphone business, yet another ZTE document says, "Our company has many technologies and components that came from suppliers in the U.S. Lots of chips or software used in the products of our company is from U.S. suppliers." In other words, the new restrictions can put a damper on ZTE's handset business, unless it can source the parts it needs from non-U.S. companies. And even if it does, ZTE could end up paying higher prices or accepting slower delivery for them.
source:
Reuters