Comcast's Xfinity app for Android allows remote DVR set-up and shows On-Demand listings
2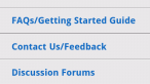 Have you ever been away from your house and realized too late that you forgot to set your DVR box to record that hot episode of Dexter that will be on the tube the same evening? With no one at home to set your DVR, you would be completely out of luck. If only there were a way to remotely set your box. If you are a Comcast customer, there is a way. Starting today, the Android Market is offering the Comcast Xfinity app that will allow you to set a recording, delete a taped show, change which program you want to record, basically anything that you can do at home with the DVR set top box will be possible to do from your Android device, while out of the house. The "My DVR Manager" takes a full 24 hours to complete the syncing of the phone and set top box. Once the 24 hours is up, you have the power to remotely schedule your DVR in the palm of your hand,
Other capabilities allow you to check out the day's television and cable listings and will even give you a full schedule of what is On-Demand along with highlights. The Video On-Demand (VOD) menu is similar to what you get on your home screen with choices broken up into categories like premium movies, free movies, kids and News & World.
The Comcast Xfinity app can be downloaded for free from the Android Market and once installed on your handset, after the first 24 hours you will have no excuse for ever missing a program that you wanted to watch. As we
reported
, thjis app has already been available for owners of the Apple iPhone.
source:
AndroidCentral