ComScore reports that 17.6% of US smartphone owners use check-in services
8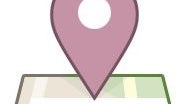 Are you one of the many iOS/Android users enraged about their
location tracking
? If you are, then you're probably not one of the many users of check-in services like Facebook Places, Foursquare, and Gowalla. According to comScore, a digital market researcher, 17.6% of US smartphone owners use such services.
The study, which was taken in March of 2011, found that
7.1% (16.7 million) of all US mobile subscribers make use of check-in services. And among the estimated 12.7 million smartphone owners, 17.6% use such services
.
Predictably, the large majority (60%) was made up of younger users, between ages 18 and 34. And both iOS and Android comprised the lion's share of participating users, with 33.7% and 36.6% respectively. RIM users followed closely behind, making up 22% of all check-in users.
Does anyone find the growing popularity of such services humorous, when considering the furor that the
location tracking scandals
have inspired? We acknowledge that it's different when you report your own location, as opposed to being tracked by a secret program. But is it really that different? If you're concern is about privacy, then perhaps you'd be better off with only Steve Jobs knowing where you are, as opposed to your 1000+ Facebook friends.
source:
comScore
via
Electronista
Recommended Stories