Carriers asked to save location data for two years by the government
17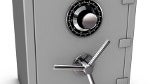 Deputy Assistant Attorney General Jason Weinstein, speaking at a hearing to discuss recent questions raised recently about Apple and Google's location tracking practices, said that the government would like to see carriers keep location data information for 2 years. "When this information is not stored, it may be impossible for law enforcement to collect essential evidence," said Weinstein. Last month, at a separate hearing, the Deputy Assistant Attorney General said, "In many cases, these records are the only available evidence that allows us to investigate who committed crimes on the Internet. They may be the only way to learn, for example, that a certain Internet address was used by a particular human being to engage in or facilitate a criminal offense."
As we
reported
, Apple and Google have been criticized for allegedly storing location data and other personal information on the Apple iPhone or Android handsets. For its part, Apple's
recent iOS 4.3.3 update
made personal data files smaller, reduced the length of time that the data would be kept on the phone and prevented the data from being collected if the user turns off location tracking on his iPhone. A representative from the FCC said at the hearing that personal data should be collected only if necessary to provide a service or to close a transaction.
Senator Al Franken (D-Minn.) called the hearing so that mobile phone owners could discover "who has their information and what they're doing with it." Franken, who
tripped up AT&T CEO Randall Stephenson on Wednesday
, opened the hearing by directing a question to Apple's VP of software technology, Bud Tribble. The Senator asked Mr. Tribble how Apple could respond to the location tracking problem by discussing all of the cool things that location tracking does while at the same time, Apple CEO Steve Jobs says that location tracking does not exist.
source:
PCWorld
via Phonescoop