Collection of data by mobile health apps worries FTC commissioner Brill
5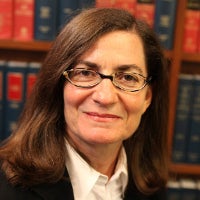 With Apple and Google making a big push toward mining health related data using mobile apps, FTC Commissioner Julie Brill spoke out about her fears related to the practice on Wednesday. After a panel discussion on Capitol Hill, Brill told Reuters that developers need to give consumers more tools and choices before sensitive and personal health data is collected and stored.
Brill has asked Congress to pass a law that would prevent personal information from being collected "under false premises." She added that consumers don't know where the information is going, making them feel uncomfortable. The commissioner cited a May report which concluded that a number of mobile health apps collect personal data, and pass it along to third party companies.
The report focused on 12 mobile and fitness apps, that are sharing collected data with 76 different groups, including marketers. The FTC has been working on developing best practices for the mobile health industry. FTC commissioners have said that health-related data is sensitive and needs to be protected. At WWDC in June,
Apple introduced its Health app, which will appear on iOS 8
. The app will collect data sent to it by third party fitness bands and smartwatches, such as blood pressure, heart rate readings and more. There is talk that
the rumored Apple iWatch will also collect blood glucose readings and send it to the app
.
On the other hand, the Association for Competitive Technology which represents app developers, says that by making the collection of information harder, it could bring an end to innovation.
"The mobile health industry needs to educate the FTC about why collecting health data can provide better health outcomes. If we fail to do this, the commission could take action that would devastate app developers."-Morgan Reed, Association for Competitive Technology
source:
Reuters