Clearwire will launch LTE in 31 markets in mid-2013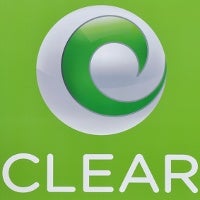 Wireless service provider Clearwire, known for being behind Sprint's 4G WiMAX network, teased the scope of its upcoming 4G LTE network. In mid-2013, Clearwire is expected to cover 31 markets at the launch of the network.
Here are some of the major metros that will get under Clearwire's 4G umbrella:
Chicago,
Los Angeles,
New York City,
San Francisco,
Seattle
The rest of the markets will be revealed later on. Clearwire will use TDD-LTE, the same technology that is said to be used in mainland China and Canada. The network will also be ready to get bumped up to LTE-Advanced, a technology theoretically capable of reaching speeds of 1Gbps, according to CEO Erik Prusch.
After breaking a deal with LightSquared, Clearwire will be an important part of Sprint's 4G LTE rollout.