Clearwire is cutting 15% of its workforce in hopes of saving $100-$200 million this year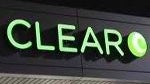 Interesting news coming out from this hotly debated 4G race as Bloomberg is reporting that Clearwire is indeed going through with cutting 15 percent of its workforce due to the lack of funds. Not only that, but it appears as though it'll be affecting other things like delaying the possibility of seeing a CLEAR-branded WiMAX smartphone. By executing this, the company believes that they'll save approximately between $100 million to $200 million this year alone.
It's quite known that Sprint has a crucial stake in Clearwire seeing that they own 51 percent of the company, but Sprint's very own Dan Hesse has been in talks with Clearwire in terms of offering some additional and new financing. Even though there is yet to be any decisions to come out of it, those talks will continue as Sprint checks out some of the alternatives with Clearwire – so don't expect any guarantees at this point.
Regardless of it all, Sprint adamantly reaffirms that its 4G WiMAX roll out plans will not be hindered by it all. So that means we'll still end up seeing WiMAX go live in places like Denver, Miami, San Francisco, and Washington D.C..
source:
Bloomberg
via
Mobileburn
Recommended Stories