Clearwire announces that they are planning to shutter their retail business
5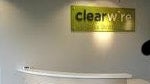 UPDATE:
Clearwire's PR firm just contacted us to state that the company has
actually not made an official announcement
. So, obviously not all is
clear
yet. They did say however that official information will be provided on February 17, during the company's Q4 financial results announcement.
Back in November, we reported about Clearwire's intentions on cutting
15 percent of its workforce
in the hopes of saving some cash. Well, it looks like they're escalating the process because the company is in desperate need of money.
In a stunningly quick move, Clearwire officially announced (
see update above
) that they are going forward in
exiting the retail front
and will undoubtedly place their attention solely on branching their 4G WiMAX network. Now even though they don't intend on
shuttering their 140 retail outlets
nationwide right away, there is no time frame on when it'll actually occur. However, we'll probably get more of a clear indication come
February 17th
because they're slated to announce their usual quarterly earnings.
Sure it's a serious blow to the workers manning those retail locations, but with one less distraction out of their way, they can seriously focus on the important nitty gritty stuff as the competition in the 4G space continues to rise.
via
SlashGear