Class-action suit against Apple and AT&T monopoly is now certified
This article contains unofficial information.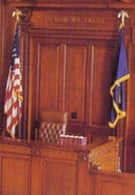 A law-suit alleging that Apple and AT&T had a secret monopoly has been certified by the court. This means that the plaintiffs now represent all iPhone owners who are welcome to join the class. The lead counsel for the plaintiffs, Mark Rifkin, says that AT&T's 2 year contract states that a customer can leave the carrier if they pay an early termination fee. But Rifkin notes that iPhone users in the U.S. cannot switch carriers even if they pay the ETF because the iPhone works on only one carrier. The suit, originally filed in 2007, alleges that while the carrier said that iPhone users were entering into a 2 year contract with AT&T, because of the exclusivity deal with Apple, the actual term of the contract was unknown and didn't end until the exclusivity period ended. On Thursday, Judge James Ware of the U.S. District court for the Northern District of California on Thursday granted class certification of plaintiffs' claims of a monopoly between the two companies. The suit is seeking an unknown amount of damages and injunctive relief for the complaint which is titled "Apple & ATTM Antitrust Litigation. Neither Apple nor AT&T would comment on the court's action.
source:
Wired