Class action suit says Apple forced iPhone users to upgrade to iOS 7 to save it money
21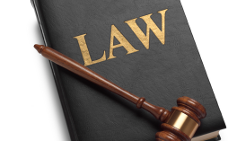 You might recall that a patent infringement suit that was originally filed by VirnetX against Apple back in 2010 reached its most recent conclusion last October with
a jury ruling that Apple had to pay the plaintiff $302.4 million
. As it turns out, internal Apple documents that were released as part of that trial have lead to the filing of a Class Action suit against the tech titan. Apple is charged with breaking FaceTime on purpose in 2014 for devices running iOS 6 and lower, thus avoiding payments it would have to make monthly to Akamai for relaying data.
Some background information is needed, and we're happy to oblige. When FaceTime launched back in 2010, Apple had two methods that allowed iPhone users to deliver video and audio content to each other. One was a peer-to-peer system that connected the iPhone units directly. The second method used third party relay service from Akamai to transmit data from one iPhone to another.
Apple soon had to do away with peer-to-peer connections for FaceTime thanks to the first verdict in the VirnetX infringement suit, which was won by the latter.
Apple was directed to pay $368 million to VirnetX
(an amount that was eventually lowered in subsequent trials). The worse part of the verdict was that it forced Apple to stop using peer-to-peer for FaceTime. And the relay system, which originally was used on only 5% to 10% of FaceTime calls, soon was employed on a much larger percentage of FaceTime calls. Apple had to pay Akamai $50 million from April through September 2013 to relay audio and video from one iPhone to another.
But Apple was able to create a way to use peer-to-peer on FaceTime in iOS 7 that didn't touch VirnetX's patents. To save huge gobs of cash, Apple needed a way to get holdover iOS 6 users to update to iOS 7 so that they could use the new peer-to-peer technology on FaceTime. The more iPhone users who remained on iOS 6, the more money Apple would have to continue paying Akamai for the relay system. According to the Class Action suit filed on Thursday, Apple was able to get users to migrate to iOS 7 by breaking FaceTime on the older iOS builds.
Starting on April 16, 2014, Apple started the FaceTime break, blaming it on a bug from an expiring device certificate. Apple's support page at the time even repeated that story. Apple said on the support page that both the user and the friend he/she was trying to FaceTime with would no longer experience any issues if they updated to the newest build of iOS, which was iOS 7.0.4 at the time. This was Apple's way to get out from under the monthly payments it was making to Akamai. Remember, iOS 7 and higher employed the new peer-to-peer system for FaceTime that did not infringe on VirnetX's patents.
The Class Action suit charges Apple with forcing owners of the
Apple iPhone 4
and
Apple iPhone 4s
to update to iOS 7.0.4, a build that the older models could not run smoothly. Many of these older units crashed while trying to run the new software. As a result, the suit claims that Apple violated California's unfair competition clause and intentionally interfered with the possessions of others (a tort called
trespass to chattels
). The suit seeks an undisclosed amount of money.
Check out the official filing of the suit, which demands a jury trial, directly below.
source:
Scribd
via
AppleInsider
>