Jury awards VirnetX $302.4 million in the never-ending patent battle against Apple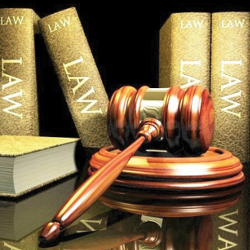 Back in 2010, IP portfolio holding company VirnetX sued Apple claiming that the tech titan used its patented internet security technology without permission. The feature that Apple used four unlicensed patents for was FaceTime. Apple employed the four patents to establish a secure link between two iPhone units, allowing for a video chat to take place. The jury awarded VirnetX $368 million.
Apple's defense was that the patented technology that it used for FaceTime represented a very small part of a complex system. But that defense didn't work during the original trial. Still, Apple caught a break when an appeals court judge overturned the verdict, stating that the trial judge gave incorrect instructions to the jury.
Remanded back to lower court, the original case was combined with a second suit filed by VirnetX that covered what were new iPhone models at the time of the filing, such as the
Apple iPhone 5
(the U.S. legal system runs slowly). As a result, in August 2015, VirnetX won both suits resulting in a $625.6 million damage award against Apple. But that award was also overturned as an appeals court ruled that jurors could easily have been confused (as you probably are just about now). A new trial was started covering damages on two patents Apple was already found to have infringed on. And for two other patents, the jury had to decide if there was infringement and if so, the amount of the damages. Yesterday, the jury made its decision and awarded VirnetX $302 million in damages as Apple was found to have infringed on the two patents that had not been ruled on previously.
Apple could be forced to pay additional damages if the court finds that the company willfully infringed on the patents. And once again, another trial looms as a jury will determine if Apple infringed on VirnetX patents with its newer security features and the iMessages app.
source:
Reuters