Huawei Mate 30 Pro leak shows that when Apple and Google zig, Huawei likes to zag
13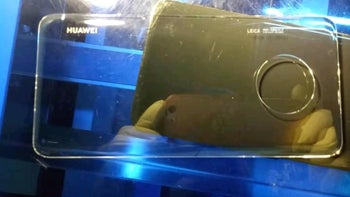 Say what you want about Huawei, but when everyone zigs, they like to zag. While the
Mate 20
and
Mate 20 Pro
weren't the first phones with a square camera module on the back, they might have been the most widely known. And now that Apple and Google plan to steal the look for the iPhone 11 and
Pixel 4
, respectively, Huawei is allegedly changing things up. A photograph
first posted on Weibo
(via Slashleaks) shows what is claimed to be a glass rear panel for the upcoming Huawei Mate 30 Pro due to be unveiled in October.
A look at the image reveals a circular cutout for the camera module that will be mounted in the center of the rear panel. While it is a change from last year's Mate 20 line, it's not like Motorola hasn't employed a circular camera module for a few years now. But if the picture is legitimate, it does show that Huawei is aware of the wider use of the square this year and is looking to differentiate itself from other high-end devices like the iPhone 11.
With all of the current confusion over what Huawei can buy from U.S. suppliers, it is hard to say exactly what the specs of the Mate 30 Pro will be. We do expect it to be powered by the Kirin 985 chipset, manufactured by TSMC using its 7nm+ process; this uses electro ultraviolet lithography (EUV) to more precisely mark the silicon and allows more transistors to be placed inside the chip. More transistors equal more power and lower energy consumption. The phone is rumored to carry a 6.71-inch AMOLED display, possibly with a 90Hz refresh rate like the
OnePlus 7 Pro
. If that rumor is right, scrolling will be buttery smooth and playing mobile games will be even more enjoyable. We expect Huawei to stuff a battery with a capacity of 4000mAh or higher into the phone. And like the Mate 20 Pro, not only will the Mate 30 Pro support wireless charging, it will also allow for reverse wireless charging too. This allows the device to share some of its battery life with another phone or device that can be charged wirelessly.
Huawei remains on the U.S. Commerce Department's Entity List

So the camera module on the Mate 20 Pro might be round. More importantly, what can we expect from the sensors themselves? Well, we should see a primary camera in the neighborhood of 40MP, an 8MP telephoto camera with 3x optical zoom, and a 20MP Ultra-wide camera. There also should be a Time-of-Flight sensor that measures how long an infrared beam takes to bounce off a subject and return to the camera. This data is quickly crunched to compute an accurate depth measurement for the bokeh effect used when shooting portraits.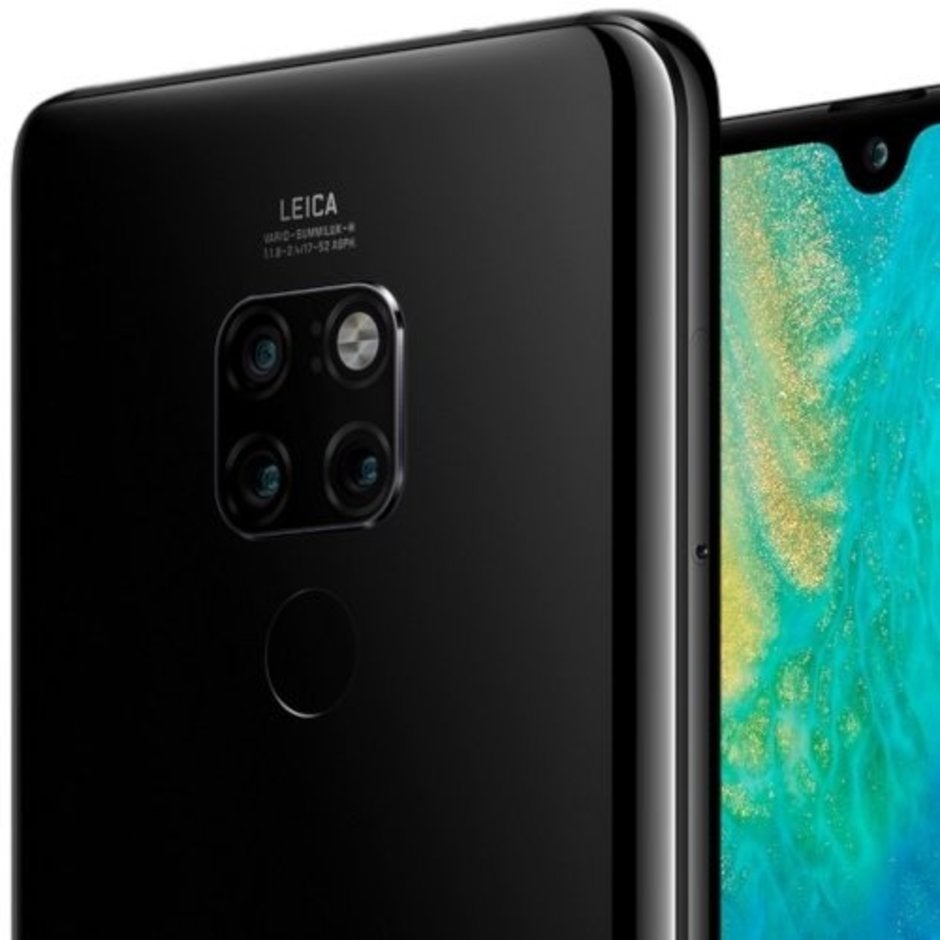 The square camera module on the Huawei Mate 20 Pro
Normally, of course, we'd tell you to expect the latest version of Android to be pre-installed on the handset. But with Huawei still on the Entity List according to the White House, it isn't terribly clear just what can and can't be sold to the manufacturer. The latest "clarification" is that the company can buy parts from U.S. vendors that are widely available and are not security risks. That still leaves us unsure whether one could say that the Google Play service version of Android is widely available. If Google is still out, the phone will use Huawei's own HongmengOS with its App Gallery storefront.
It's not like the Huawei Mate 30 Pro will be sitting on the shelves of any U.S. carrier anyway. Apparently, it's one thing to sell parts to Huawei so that U.S. suppliers can make money and another thing to let Huawei actually sell its phones in the states. The fear is, and again we'll mention it, that the communist Chinese government will invoke the law that allows it to ask firms like Huawei to spy on its behalf. Though denied often by the manufacturer, U.S. lawmakers fear that Huawei phones and networking equipment contain backdoors that will send intelligence and information on intellectual property to Beijing.