Chromebook Android app support starts rolling out
13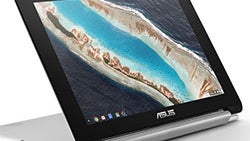 As the lines between device types fade, and technological improvements mean that today's tablet can easily run circles around the full-blown laptop of yesteryear, will we continue to see a split between "mobile" operating systems and those typically reserved for more general-purpose computers?
Discussions about platform mergers
run rampant, but so far we've yet to see the joining of systems like iOS and macOS, or Android and Chrome OS. And while those latter two may remain distinct for the time being, last month we got some big news about the walls that stand between them beginning to buckle a little, with word that
Chrome OS was about to pick up Android app support
. Now the first taste of that effort has finally arrived.
While there's a big list of Chrome OS hardware that will ultimately get Android app support before the year's out, Google was clear that
initial availability would only cover three devices
: the latest Chromebook Pixel, the Acer Chromebook R11, and the Asus Chromebook Flip.
While we haven't seen any action on the first two just yet, owners of the Chromebook Flip are now reporting that they just got access to initial (and pretty buggy) Android app support via the Chrome OS developer channel.
Presumably, support for those other two models won't be far behind, and we're still optimistic it will land sometime this month.
Reports from users indicate that there's still a lot of app-compatibility work left to do, with lots of popular titles spitting our error messages or just locking up outright. That's why this is still in the developer-testing phase for now; if you're only interested in the polished experience, you're going to want to sit tight and wait for the regular public release.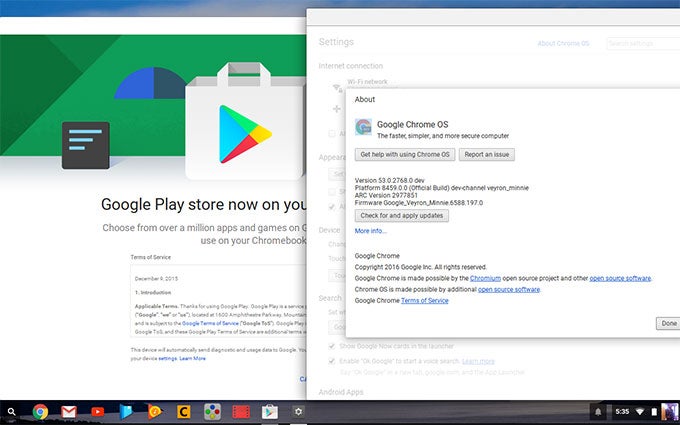 Chrome OS Android app support on the Asus Chromebook Flip
source:
NeoOfTheDark
(Reddit) via
Android Authority