Chrome for iOS gets direct sharing to Google+ and more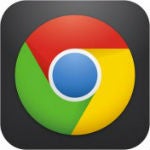 Google is always pleased with itself when it can leapfrog Apple and bring an expected feature to market first. We saw this before with Google's
3D Maps
, and we're seeing it again now with some new sharing options in Chrome for iOS. It's been known for a while that
iOS 6 is getting Facebook
integration, which will allow users to share directly to the popular social network, but Chrome gotten that feature now, ahead of the iOS 6 release.
Google likes to support its own products (much like every other company on the planet), so adding the Google+ sharing option makes sense after the company
updated the iOS Google+
app to
open links in Google Chrome
. Of course, Apple's restrictions on web browsers make it pretty difficult for iOS devs to make a browser that performs as well as Safari, so it's hard to say if these added features mean much.
Still, if you want to try out Google Chrome for iOS, it's available for free in the
iTunes App Store
.