Chrome Beta for Android updated with a quite handy pull-down-to-refresh feature
14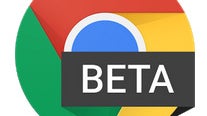 Chrome Beta, the virtual playground for new features that eventually hit Chrome for Android, has just been updated to version 41 and one of the more notable new features that arrived is a pretty handy one.
Similar to a slew of app, most notably Gmail, Facebook, Twitter, etc, Google's mobile browser now comes with a pull-to-refresh feature.
Up until now, the refresh button was hidden in the flow menu, which was somewhat hurting user experience, but thankfully, the new approach is much more intuitive and handy.
Similar to the apps that we already mentioned above, going to the very top of the page and pulling down once again will reload the website you're currently browsing. No more reaching up to that three-dot menu in search for that vital refresh button!
If your Chrome Beta has not been updated yet, you can either wait for the most recent version to hit your Android machine or navigate to the source link and sideload it, you know, the manual way.