Chrome Beta for Android updated to bring back custom ROM support
3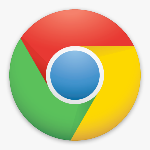 The updates for Google Chrome Beta for Android have been coming pretty fast, just as we were led to believe by
Sundar Pichai
. So far, we've seen one update per week since the launch of Chrome Beta, although as yet none of the updates have been huge changes, each has been a good improvement.
The first Chrome Beta
update brought speed enhancements
in starting up the app. This time aside from various unexplained bug fixes, we have good news for those of you running custom ROMs: Chrome Beta should work for you! Obviously, being an app that is compatible with just Android 4.0 and that hasn't gained a huge amount of
market share
just yet, there is a much higher proportion of ICS users with custom ROMs than most other versions of Android.
We'd call that a quality update. Google still has the big stuff like desktop view on its "known issues" list, so we'll have to wait a bit longer on that update. If you want to give Chrome Beta another shot, it's free in the
Android Market
Google Play Store
.