Chinese government says no to naughty apps in the App Store
8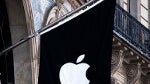 As April opened,
Apple CEO Tim Cook apologized to the Chinese
for not offering the usual Apple warranty periods for the
Apple iPhone 4S
and
Apple iPhone 4
in the country. Now, less than three weeks later, the Chinese government is going after the Cupertino based company, demanding that it
removes pornography
from the App Store. Apple's App Store was one of 198 websites named by the The National Office Against Pornographic and Illegal Publications, although the Chinese agency failed to name the offending material.
When developers sign a contract with Apple to develop an application, the contract specifies that there should be
no obscene
,
offensive
or
defamatory
material. Earlier this month, an app was pulled from the Apple App Store inChina because it allegedly allowed users to gain access to books that have been banned in the country. Meanwhile, the state-run Xinhua News Agency did not detail which app or apps were found to be offensive in the latest report, and an Apple spokeswoman did not comment.
Mark Tanner, the founder of Shanghai research and marketing agency China Skinny, said that Apple needs to realize that in China, government relations are a huge part of doing business in the country.
"Anyone operating in China on that scale needs to realize that government relations are a huge part of doing business. These types of campaigns have a lot of sway with Chinese consumers."-Mark Tanner, founder,China Skinny
source:
Bloomberg