China Telecom planning to invade US... consumer market in 2012
23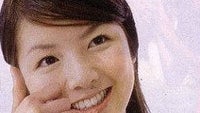 The People's Republic of China will invade the land of the free, the US, but not in a Cold War Communist against Capitalism way, but rather in technology. The Asian country's China Telecom is looking for opportunities to
expand its service to the US in 2012
, Donald Tan, president of the carrier revealed in an interview for Bloomberg.
The company is planning to launch its own service to select US markets and something tells us heavily populated Asian regions will be first on the list. Come to think about it, you wouldn't mind 4G coverage in every Chinese bistro out there, would you? China Telecom's president also mentioned that theoretically the service would provide phones that can be used in both China and the US, and will appeal strongly to frequent travelers including students and businessmen.
There isn't an abundance of details, though. The pricing for once wasn't announced, except for the vague pledge to being
"competitive."
What the carrier did say, though, is that tests are already being carried out with a couple of wholesale partners and if everything works well, the service could expand to Canada.
"We want some acquisitions in the U.S. and other countries on this continent,"
Tan stressed.
"It's a very quick way to growth." With "hundreds of millions or billions" in their pockets, that seems easy to achieve, don't you think?