China Mobile's Chairman says that Steve Jobs has interest in LTE flavored Apple iPhone
7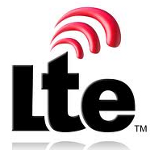 According to Bloomberg, China Mobile's CEO, Wang Jianzhou, says that Apple CEO Steve Jobs has personally expressed an interest in an LTE flavored iPhone and is "willing to start the development at an early date." The LTE enabled version of the Apple iPhone would run on China Mobile's TD-LTE network. Although commercial use of a 4G network in China won't start until the second half of 2012, Verizon's 4G network has already started to rollout in major cities and thus would be ready for a possible Summer release of an LTE variant of the Apple iPhone. AT&T's LTE pipeline is well behind Big Red's and is supposed to start up in the middle of this year. Could the mobile operator have enough major markets up and running in time to support an Apple iPhone LTE launch this year?
The big question though is, what is considered an early date? Could the crew out in Cupertino already be working on an Apple iPhone 5 that supports LTE? After all, Apple might be considered behind the curve if the next model of its iconic touchscreen handset fails to have support for 4G. Verizon is expected to launch its first LTE handset, the HTC Thunderbolt, any day now while AT&T is now offering the Motorola ATRIX 4G, an Android model that uses AT&T's HSPA+ network to qualify for its 4G designation,
Just last month, we
reported
that Verizon Wireless CEO Dan Mead had said that Apple would be producing mobile devices for LTE networks. So now we have two very senior executives talking about a 4G iPhone. The only problem is that the third executive, whose comment would carry the most weight in the matter, has yet to utter a word in public about it.
source:
Bloomberg