Check out this exclusive photo of the BlackBerry Venice; several specs confirmed
99+
A PhoneArena reader has just sent us an exclusive picture of the BlackBerry Venice. At the same time, he also confirmed many of the rumored specs of the device. While playing around with the Android powered slider, he was able to ascertain the 1440 x 2560 QHD resolution display on the phone, which he says is stuffed with 3GB of RAM. An 18MP rear-facing camera adorns the back of the unit and does offer OIS capabilities. The battery is 3XXXmAh.
According to our tipster, the BlackBerry Venice is an "
amazing device
" and he adds that "
security is second to none
." The image he sent us shows the virtual QWERTY keyboard on the screen. Usually we see the physical QWERTY keyboard that can be used when the slider is activated.
The BlackBerry Venice will no doubt have a new name by the time the device is ready to be launched. Speculation has the Android powered phone
powered by the Snapdragon 808 SoC carrying a hexa-core 1.8GHz CPU and the Adreno 418 GPU
. The phone is expected to be offered by all four major U.S. carriers in November.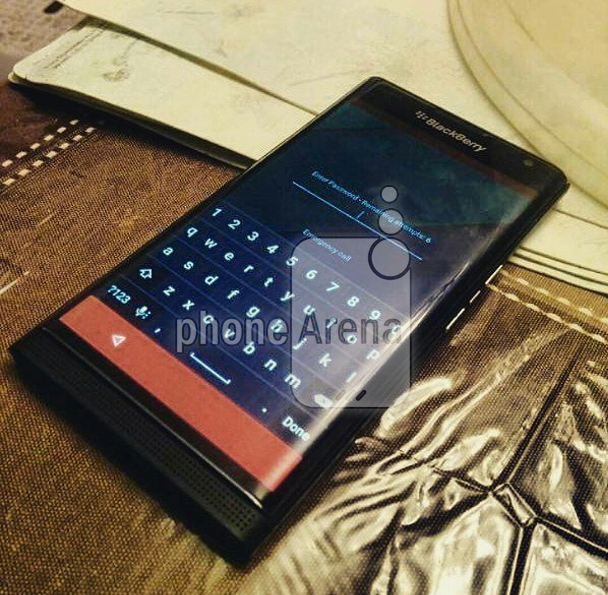 The Android powered BlackBerry Venice slider
There is talk that if sales of the Android powered slider do well,
next year BlackBerry will offer an Android driven version of the BlackBerry Passport.
Thanks for the tip!