Check out this cool 'Steph Curry NBA edition' phone
8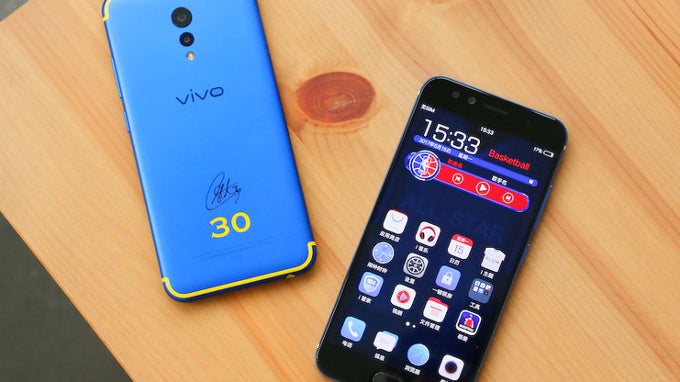 Today is the big day when the NBA finals kick off: the reigning champs, the Cleveland Cavaliers led by the determined LeBron James are facing the super-team of the Golden State Warriors with Kevin Durant and Steph Curry on board.
And just as millions will be tuning in to tonight's game, we learn about a brand new 'NBA edition' phone that looks decidedly cool: a special NBA edition of the Vivo X9.
We need a LeBron edition as well, please
Never heard of that phone? You are not alone: the Vivo X9 is a handset made in and for China, and it's not even available in the United States or in Europe, but its makeover is definitely something really cool. The phone gets a blue makeover in that signature 'NBA blue' hue, and it features antenna lines along the edges that are painted yellow, so overall it looks a lot like a Golden State Warriors uniform. It carries Steph Curry's jersey number '30' on the back and Curry's signature. It's also got a custom skin with a wallpaper, icons and typography all made to fit this Golden State Warriors / NBA look.
Of course, this is a limited edition run that you unfortunately cannot buy in the West, but it makes us wonder: wouldn't something like that be a cool idea? And yes, we need a LeBron edition as well, just to be fair. Check it all out right below.