Check out the new Huawei P9 teaser images, made of photos allegedly taken with its dual camera setup
8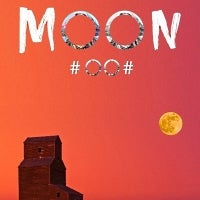 Huawei is teasing its upcoming flagship smartphone, the
Huawei P9
, with three artful images composed of photos allegedly taken with its dual 12-megapixel rear cam setup. The smartphone is supposed to be unveiled on April 6th, and Huawei seems to be betting big on its dual-cam capabilities, for the teaser images explicitly point towards the presence of not one, but two camera lens on the P9's back.
The photo samples they are allegedly made of are showing that speed and long exposure are two of its main virtues. The striking photo of the moon, in particular, could also mean that the camera can be set so that each camera takes separate images, which are then composited together. In addition, the final image shows an underwater photo, which could be the company's way of saying that the P9 will also be a waterproof phone.
Huawei's upcoming flagship is rumored to be powered by the Kirin 950 SoC, which contains an octa-core CPU and the Mali-T880 MP4 GPU. A 3900mAh battery is supposed to run the mains, and there should be 32GB of storage in the base model. There's also a USB Type-C connector found in leaked images of the smartphone. There might be three additional versions of the P9 to be revealed at the April 6 event, so read up on that from the links below if you aren't up to speed.
Also read: