Cheapo data plan by Verizon gets you 300MB of data for $20 per month
45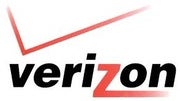 At a time when people are looking for tempting back to school deals everywhere, Verizon is announcing its entry-level data plan aimed at those who wish to give mobile broadband a try.
Priced at $20 per month, the offer provides you with 300MB of data
, which can be added to a new or an existing voice plan.
There is a catch, however, as Verizon's $20 deal will not be available nationwide, at least not for now. The offer will be available starting August 18 through September 30 and only subscribers in Washington DC, Maryland, Virginia, and North Carolina can opt in for it. The regional limit might be a way for Verizon to test whether customers will be interested in the plan, and should it reach critical mass, the carrier might decide to roll out the offer across the US.
Yet will people find Verizon's $20 deal tempting? For just $10 more, Verizon subscribers can get 2 gigs of monthly traffic, or nearly 7 times as much data as the cheaper data plan offers. Besides that, T-Mobile is also willing to hook you up to the Internet and will give you 200MB per month for $10, while AT&T's 250MB for $15 offer sounds pretty good as well.
What do you, guys, think of Verizon's $20 data plan? Feel free to share your thoughts with us by dropping a comment below.
source: Verizon Wireless via
IntoMobile