Changelogs for Android shows you what's new after the latest app updates
7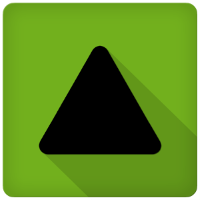 Here's an all too common scenario that isn't exclusive to Android users. You haven't been on Wi-Fi in a while, for one reason or another, and the first thing to happen upon hooking up to your home router is your smartphone downloading a barrage of updates – like 17-18 or so – from the Play Store. You install them as if nothing really remarkable happened, and go about your day! At the same time, you really have no idea what changes the latest app updates contain, and you really don't feel like opening the Google Play Store and looking up each app you care for to see the changes brought to it.
That's where Changelogs waltzes in to make your life easier. This app presents the latest changes to your installed applications in an orderly list. There you go – no more monkeying around the Play Store!
All the latest changes to your apps are shown in an orderly list.
Core functionality aside, other features of the app include dark and black themes, the option to show system apps, and localization (Spanish, French, German, and Ukrainian). But Changelogs does have some bugs and limitations to be mindful of. For example, specific applications might be missing data if they are controlled by Google's closed-source API. This is "totally outside" the developer's control.
Also, an app's "Last Updated" date is initially adjusted when changelogs is installed. The Google API does not provide the time-stamp of a changelog, only the text, so there is no way around this. Finally, uninstalled apps won't be removed from the list until the app is restarted.
Changelogs is free and you can grab it from Google Play.