These two words can save you money on replacement AirPods at the Apple Store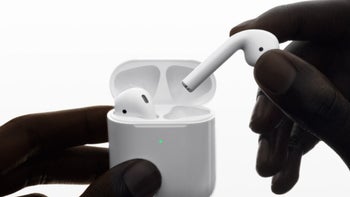 The batteries inside the AirPods wireless Bluetooth earbuds cannot be replaced. So what happens when the batteries inside your AirPods die? This is a question that those who purchased the popular accessory in 2016 and 2017 might want to hear the answer to. While Apple spokeswoman Lori Lodes said that "AirPods are built to be long-lasting," the batteries seem to run from 18-months to 36-months depending on usage. And once they can no longer hold a charge, what are your options?

Washington Post tech columnist Geoffrey A. Fowler shared his experience today
. He recently had the batteries in his AirPods conk out, and when he spoke to Apple employees during separate trips to the Apple Store and online, Mr. Fowler was told that he would have to shell out $138 for a replacement pair, only $21 short of the $159 he paid for his original AirPods. But that information proved to be incorrect, and the columnist finally received a solid answer out of Apple.
Use these two words at the Apple Store to save $40 on replacement AirPods

If your AirPods are less than a year-old but do not provide you with the promised five hours of listening time, Apple will replace the accessory at no charge (remember, the batteries cannot be replaced). AirPods can also be covered for two years under a purchased AppleCare+ extended warranty. The cost is $29 and it also covers the battery. But if the product is out of warranty, Apple will replace them for $49 each, a total of $98. While expensive, it certainly beats spending $138. According to Fowler, the key is to tell the Apple Genius at the Apple Store that you are bringing your AirPods in for "battery service." Apple is reportedly training its customer service reps so that they are aware of what the company's policy is. As the columnist wrote, "...Apple's 'battery service' for AirPods is code for 'throwing it away."

Apple launched its second-generation version of the AirPods back in March
Fowler performed what he termed "an autopsy" on his dead AirPods and found that there really is no way to get to the batteries inside the AirPods without totally destroying the product. He blames this on "Apple's preoccupation with thin products." By using glue to seal up the earbuds instead of screws and other components, Apple is able to give the accessory protection from water and dust while keeping the weight down. But all of this glue makes it impossible to allow AirPods users to unscrew a cap, take out the old battery, and replace it with a fresh one. This makes the AirPods disposable and a possible environmental hazard. But Apple's Lodes states that "Apple's products are designed with the environment in mind. Everything from the materials we select to the way we approach recycling is meant to leave the world better than we found it. We work closely with our recyclers to ensure AirPods are properly recycled and provide support to recyclers outside of our supply chain as well."
Keep in mind that Apple isn't the only company churning out earbuds with batteries that can't be replaced. In fact, the just-announced Amazon Echo Buds and Microsoft's Surface Earbuds both will end up trashed when the battery eventually dies. While iFixit discovered a way to replace the batteries on the Samsung Galaxy Buds and started selling a pair of replacement batteries for $29, this procedure is frowned upon by Samsung. Officially, like the AirPods, a dead pair of Galaxy Buds is supposed to be trashed and replaced.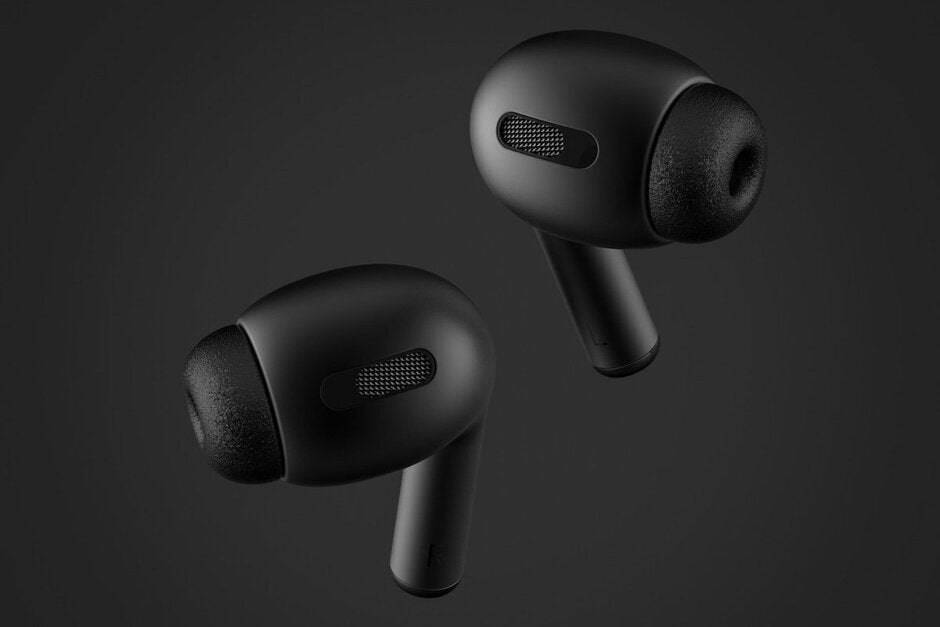 Concept render of the AirPods 3
Just yesterday,
we showed you concept renders of the AirPods 3
produced by Phone Industry. The second-generation AirPods were released in March with longer battery life, a wireless charging case, and always-on Siri. The next generation of the in-ear wearable is expected to include noise cancellation, feature a new stickier material to keep the buds from falling out of the ear, be equipped with improved dust and water resistance, and be available in a new matte black color option.
So if you've learned one thing from this article, it is to say the phrase that pays, "battery service," at the Apple Store when replacing a pair of AirPods with a dead battery. Those two words can save you $40 on a replacement pair.