Certain Best Buy locations to host Verizon and AT&T 'stores'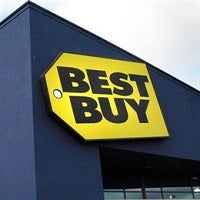 Verizon and AT&T are apparently opening small versions of their retail stores inside certain Best Buy locations. Not only will the two carriers be competing against each other, they also will be up against the small Apple and Samsung Experience storefronts that are located inside some Best Buy retail locations. Reps manning the Verizon Experience stores at Best Buy will be trained in providing consumers with a great hands-on shopping experience.
AT&T says that its store inside a store at Best Buy, will concentrate on mobile devices like smartphones, tablets and wearables. Using HD 4K televisions, AT&T will also display to Best Buy shoppers many of the entertainment options that the carrier makes available to DirecTV subscribers.
By renting out space to Verizon and AT&T, Best Buy doesn't have to worry about paying employees or laying out money for inventory. Instead, the retailer collects rent and might even keep a percentage of sales. Consumers benefit too, by having a number of various products for different mobile carriers available under one roof.
"Just like in our own Destination and Smart stores, the specialists in the Verizon Experience stores at Best Buy are trained in a hands-on environment so they can provide real-world examples to customers when talking about our new simplified plans and devices."-John Colaiuti, Verizon
This very well could be the future of Best Buy. Meanwhile, Sprint has a deal with the U.S. Bankruptcy Court that allows it to
control one-third of the retail space inside 1740 Radio Shack stores
. The electronics retailer
filed for bankruptcy in February
.


source: SlashGear