CenturyLink quoted as potential Sprint buyer
10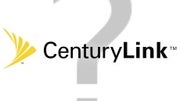 Ever since the talks about T-Mobile's acquisition by AT&T began, analysts have been trying to predict how such a deal would affect carriers and consumers alike. However, while the alleged results from the merger are a matter of speculation, there is one thing that is pretty certain – Sprint, the nation's third largest wireless carrier and the deal's biggest opponent, will find itself in an unenviable position. Falling even further behind Verizon and AT&T and having much less of a market share may lead to Sprint eventually going up for sale, and according to experts on the matter,
CenturyLink is looking like a fitting buyer
.
While speaking in front of Congress last week, Dan Hesse, Sprint's CEO, did say that if T-Mobile really gets assimilated by AT&T,
Sprint may end up having no other choice but to be acquired by another company
. People in the know are quoting CenturyLink as the most suitable candidate to purchase Sprint since it has both the resources and the motives to enter the wireless market. CenturyLink is currently the third largest telecommunications company in the US, being outrun only by AT&T and Verizon, but so far it has been providing only landline services. Merging with Sprint may be a great opportunity for CenturyLink to expand its business further by offering wireless services as well.
Of course, there are other potential Sprint buyers out there like cable and Internet providers, but we can only guess whether they are tempted by such a deal or not. Verizon may seem like a logical investor too, but so far, Big Red has
not shown much of an interest
either.
source:
Bloomberg