Cell phone recordings can be deemed as illegal?
8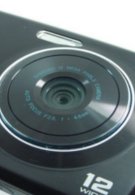 You're walking down the street and find a group of police officers tackling an individual and witnessing that they may be too forceful in their actions. From a good distance, you decide to take out your cell phone and start recording the events unfolding before your eyes so that the extreme nature of the situation can be captured. Within moments of you recording, you are approached by another officer and find yourself being handcuffed – all before you can even upload the video to your YouTube account. You ask yourself "what am I being arrested for?" Unfortunately this type of encounter has been seen too often resulting in a good Samaritan or innocent bystander being whisked away because of illegal electronic surveillance.
Although the intention was to point out the excessive force among the officers with the aid of a cell phone, you may want to consider doing that because you can probably be arrested for it. Sounds a little far-fetched right – especially when you're just out minding your own business and witness something you feel isn't right. This actually happened to Simon Glik, who is a lawyer, when the incident took place in October 2007. Another similar event happened to Jon Sumacz who started recording with his cell phone when he thought Boston police officers were acting unnecessarily rough while breaking up a holiday party in December 2008. Regrettably there are no definitive statistics for video recording arrests, but Massachusetts's misuse of wiretapping laws poses to be troubling. For the police officers defense, Boston police spokeswoman Elaine Driscoll say they can make an arrest "if an individual is inappropriately interfering with an arrest that could cause harm to an officer or another individual, an officer's primary responsibility is to ensure the safety of the situation."
In Massachusetts's case, it is required for all parties involved in a conversation to agree on being recorded on a telephone or other audio device; otherwise the recording is deemed illegal. Basically you just can't' start recording anyone without both parties consenting to it. In Glik's and Sumacz's scenario, they recorded the officers without their consent – making the arrest justifiable; although they went through the court system to get the charges dismissed. It may be deemed as a little too excessive, especially when they don't think they are doing anything wrong, but some critics say it's almost unfathomable to consider it an illegal act. Again, wiretapping laws will vary for each state; so just be aware of the possible consequences if you're placed in a similar position. In a technological age where videos can be recorded and uploaded in a heartbeat from a cell phone for the world to see, it may be considered a criminal act depending on the state laws.
source:
The Boston Globe