Carrier 3G/4G LTE network latency research compares Verizon, AT&T, Sprint, and T-Mobile
18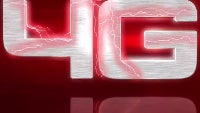 We often talk about about how fast 4G LTE connection speeds are, and how in some cases they are even faster than our home Internet, but there is one other key aspect of a network speed that we discuss rarely. We're talking about network latency: the time it takes a network to transfer a packet from the source to the receiver. Simply put, the lower the latency, the better your Internet experience. While this matters in all sorts of scenarios (you'd notice how fast a page loads in your browser), it's actually crucial in situations like video conferencing and gaming.
4G LTE itself is a technology that comes with the benefit of much lower latencies over traditional 3G connections, but there are differences between different carriers' 4G networks. FierceWireless and OpenSignal have partnered to show exactly what those differences are, and to ultimately give us real-world speed data to know which carrier has the fastest network. Keep in mind that the data you'll see below covers not just 4G LTE, but also eHRPD (a technology allowing Verizon and Sprint to pass data from their current CDMA towers to an LTE network), HSPAP and HSPA.
Looking at the numbers gathered by Fierce Wireless, it becomes clear that the big winner among the top four US carriers is T-Mobile. The fourth-largest US operator scores the lowest (meaning, fastest) latencies on its 4G network. AT&T is a close runner-up, while Verizon and Sprint trail behind. Sprint is obviously the biggest loser, scoring the highest latencies on 4G LTE. The reason for this is likely the limited amount of spectrum it uses right now with its 5x5MHz network configuration, while other carriers use 10x10, or even 20x20MHz allotments. The Now Network has promised improvements soon, though.
Finally, we ought to say that the data is based on stats from over 1 million consumer devices, each of which runs three pings to Google.com, and the average result is taken as a base. How important is network latency to you? Let us know in the comments below, and check out Fierce Wireless' post for all the data visualization.